CONCEPT
Designed to offer uniquely tailored escapes, Centara Reserve Samui invites guests to explore a specially reserved world at the tranquil end of the ever-desirable Chaweng Beach in Samui, Thailand. Featuring colonial splendour with contemporary flair, this elegant resort is a sanctuary set within verdant tropical gardens edged by powdery white sands and gently lapping azure waves, yet just a short stroll from all the island's finest wonders and attractions. Centara Reserve Samui features one-of-a-kind dining, social, and service experiences, a wealth of ways to relax and be inspired, and is an idyllic destination for those seeking a meaningful escape with curated experiences crafted with a personal touch.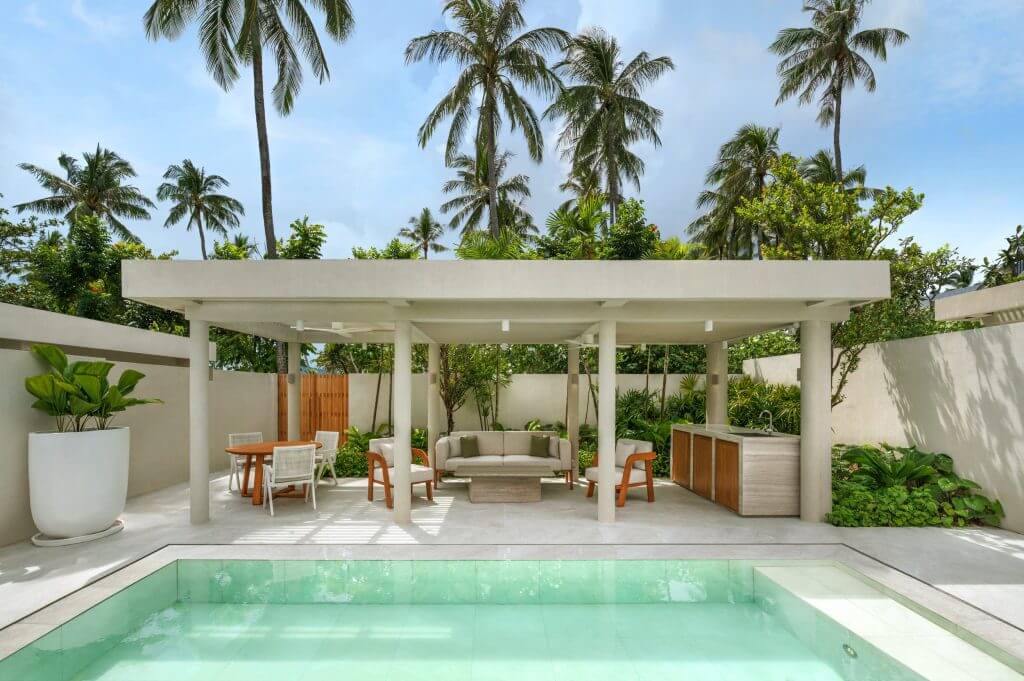 For ultimate luxury,
unwind in style with
The Suite & Villa
Reserve Experience
whilst your Reserve Host
attends to your wishes.
Designed by multi-award-winning design and concept firm AvroKO, Centara Reserve Samui, with its classical colonial elegance and contemporary style, offers a sublime setting that is ideal for creating enchanting moments. The 184 luxury rooms, pool suites and beachfront pool villas graciously fuse contemporary comfort and Thai heritage, offering either lush tropical garden or exquisite ocean views, spacious private balconies and terraces, bespoke amenities for men, women and children, and sleep therapy clocks.